By Bob Stevens
Come south to sunny Mexico where the workers are friendly, wages are low; the government leaves you alone, and winter weather doesn't mean snow, ice and freezing temperatures. That was not a tourist's bulletin, but rather an empassioned plea from the Mexican government to American manufacturers of all types during the postwar era. Our neighbors to the south hoped to capitalize on some of that rekindled Yankee prosperity. And, indeed, a number of companies were lured into Mexico to set up plants to produce everything from widgets to furniture. It was only a matter of time before makers of big-ticket durable goods followed the trail south across the Rio Grande. As automaking continued to be very labor intensive and related costs continued to soar during the 1950s and '60s, U.S. automakers ned north to Canada and south to Mexico. Canada offered only a marginal improvement in labor savings, but some enhancement in productivity and product quality, while Mexico offered tremendous labor savings. The Mexican government was also in a «hands-off' posture with all foreign industry and raw materials were cheaper. On the flip side, of course, was a poorly educated, unskilled workforce. Still, Mexico was seen as a haven for automakers, and plants began springing up all across Mexico in the 1960s. When Ford Motor Co. S.A. began building Mustangs in Guadalupe in 1965, it was only natural that Carroll Shelby — the grand master of high performance — would follow suit. And he did, building Shelby Mustangs -after a fashion — in collaboration with a Mexican partner, Eduardo Velasquez, an independent businessman who had signed on as Shelby's distributor for Mexico in 1966.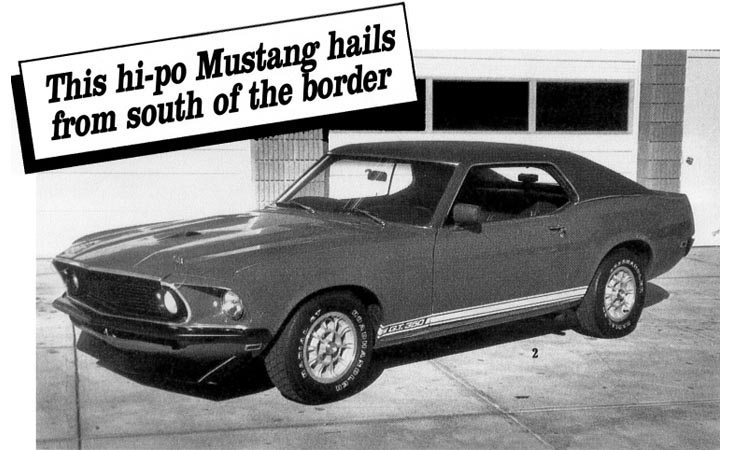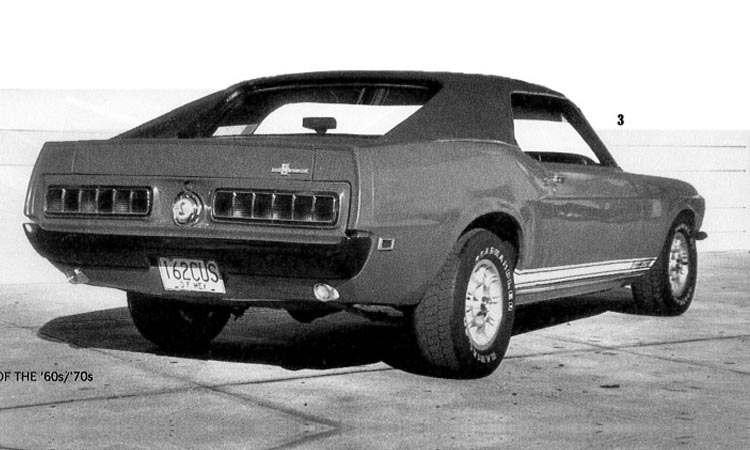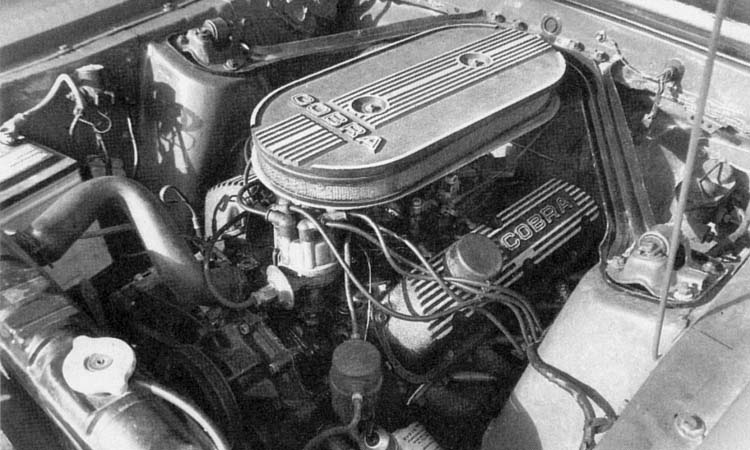 He was peddling only Shelby add-on parts, though, and mostly through the franchised Ford dealer network in Mexico. Shelby was apparently impressed with Velasquez's acumen as an aftermarket auto parts vendor, his enthusiasm for the Shelby cars and performance parts and, last but not least, his racing team's impressive string of victories on the road courses and dragstrips of Mexico. The Velasquez team had reeled off 10 wins in 17 starts in Mexican road racing events in 1965-66, and soon dominated the local dragstrips with a modified Shelby. He was definitely the ideal choice to head up a Shelby car-building operation in Mexico. Eduardo and Carroll became partners …and lifelong friends …in 1967. The Mexican Shelby was offered only as a notchback, since no convertibles or fastbacks were produced at Ford's Mexican plant. Also, all were small-blocks, with the 289 Ford V-8 used in the car's first two years, 1967-68, and the 302 Ford featured in the third season, 1969. Production for the three years amounted to 681, including 169 in 1967, 203 in '68, and 306 in '69, plus three race cars (two built in '69 and a third in '70). Production resumed in 1971 with a Shelby Mustang GT 351 powered by the 351 Windsor V-8, but activity ceased in 1972 after some 200 had been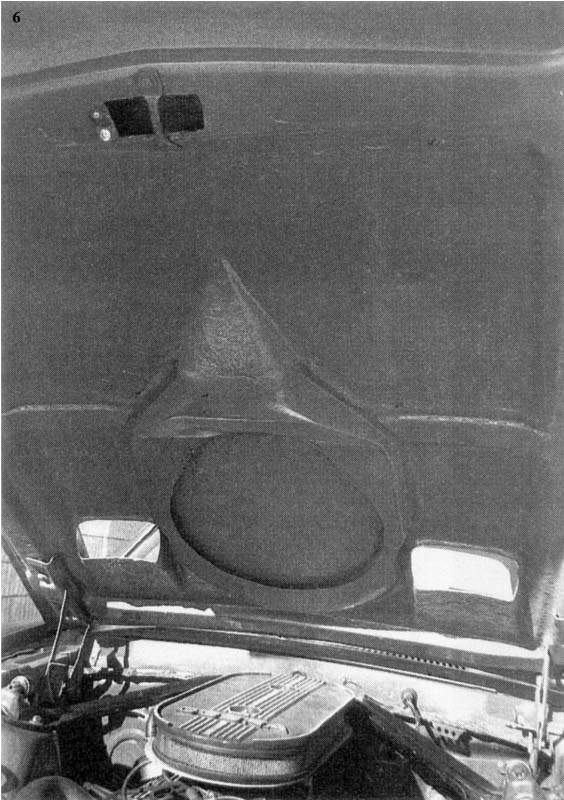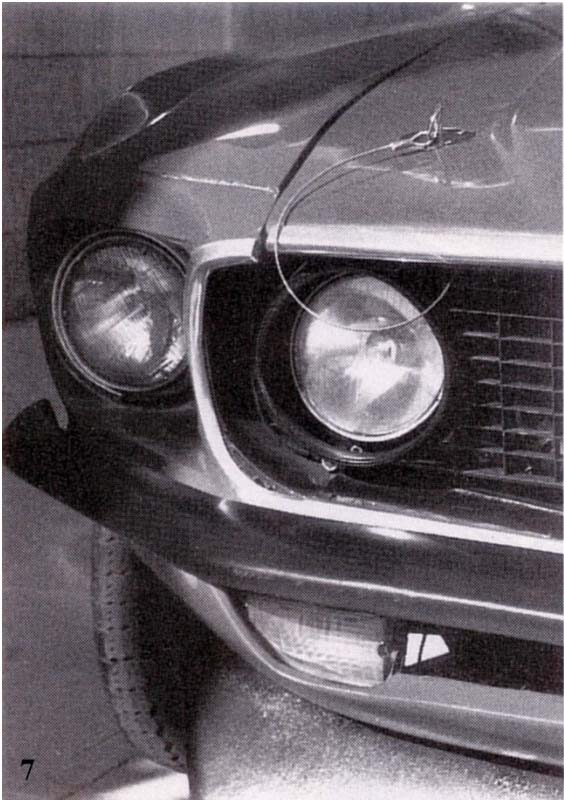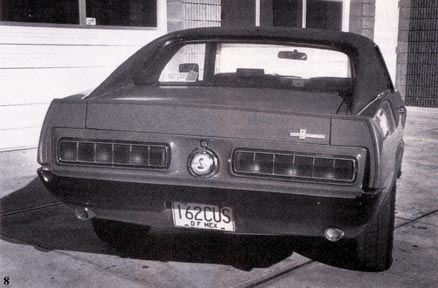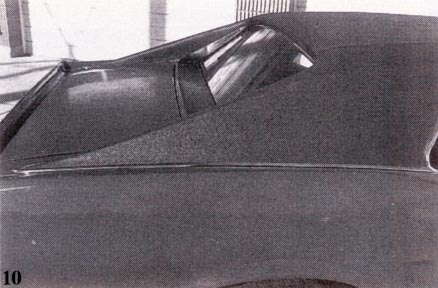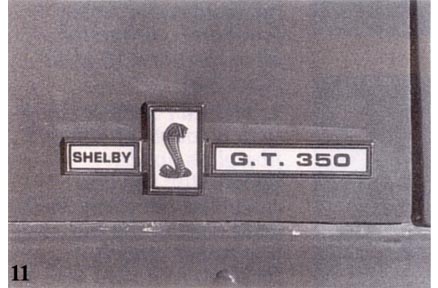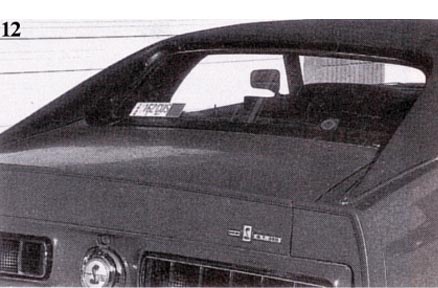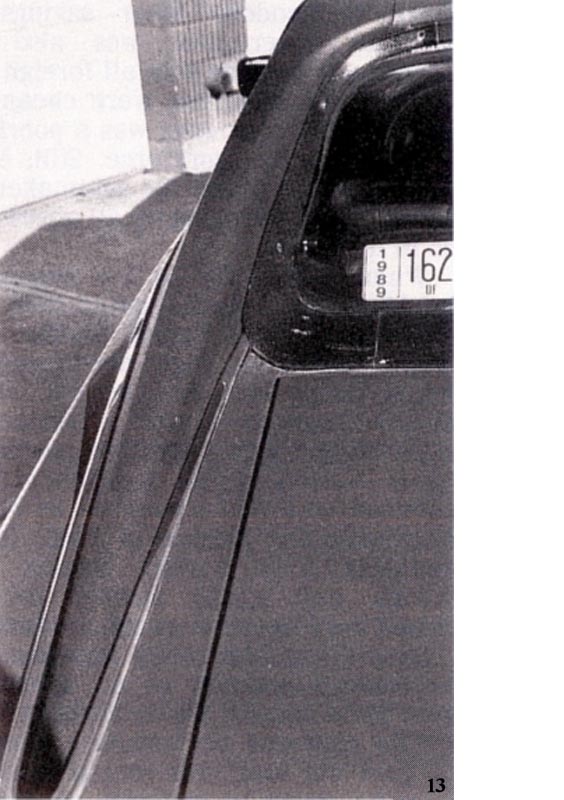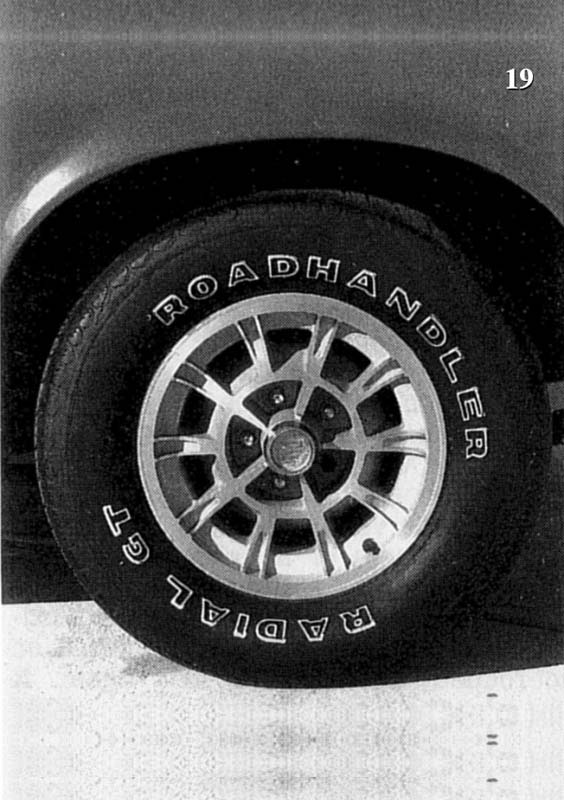 made (plus some 300 Shelby Mavericks featuring 289 V-8 engines). But, it's the 1967-69 run that attracts the most interest today. The 1967-68 models adopted all the usual Shelby gear, including the fiberglass nose and hood, rear spoiler, and unique Shelby taillights. Also featured were 10-spoke cast aluminum wheels, sintered metallic brake linings, Koni shocks, enlarged front sway bar, export brace and Monte Carlo bar, under-ride traction bars, and special cast aluminum engine parts stamped with the Cobra name, such as valve covers, intake manifold and oil pan, according to the Shelby American Automobile Club's review of the Mexican Shelby. In 1969, the biggest changes were the switch from the 289 V-8 to the 302 V-8 and the extension of the rear roof pillars all the way to the tail end of the rear fenders. This was accomplished through the addition of fiberglass sail panels; the surgery was concealed through the use of a vinyl roof covering. The cosmetic treatment could have been a little better quality , as original flaws are still evident more than two decades later. Finishing off the '69 edition were a genuine-issue '69 Shelby rear panel, taillights, and spoiler. The GT 350 side stripes were used on all models, although some references state that they were optional. Colors available were red, white, black, gold, emerald green and Acapulco blue, while interiors were either black or white. The vinyl top came in one of the two interior colors.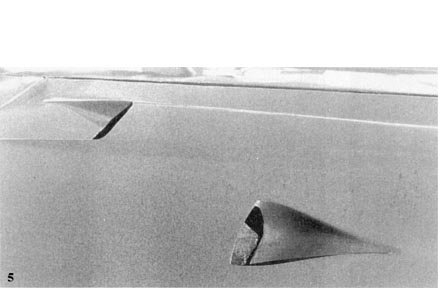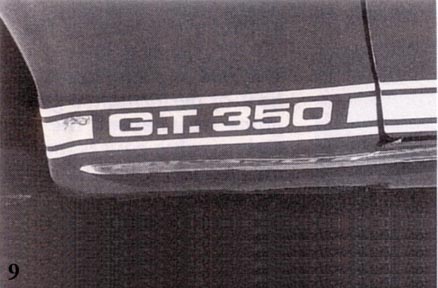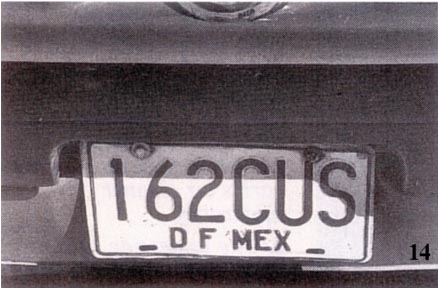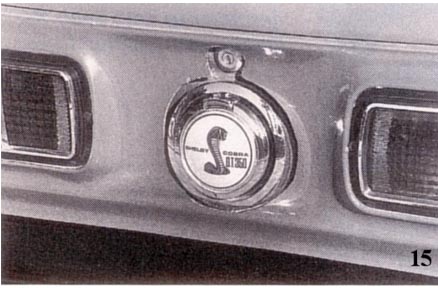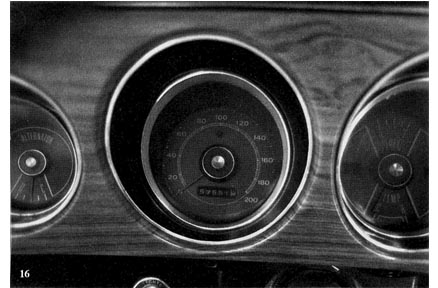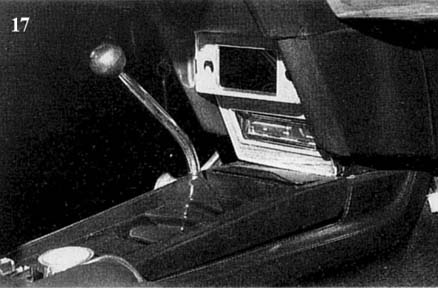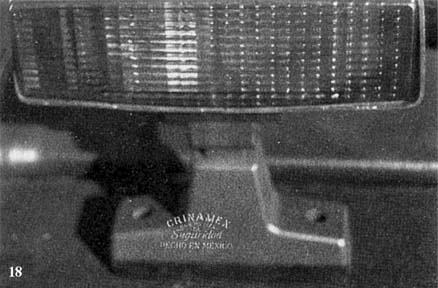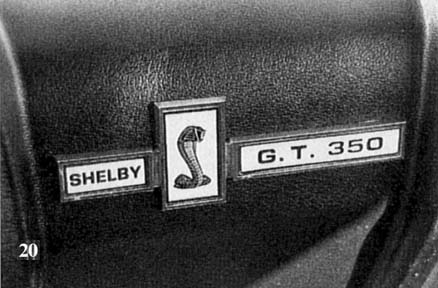 The featured Shelby is fitted with fiberglass bumpers, but they were likely added as a weight-reducing measure by a serious road racer, since photos of original Mexican Shelbys show the conventional chrome-plated metal bumpers. It has also been reported that all Mexican Shelbys were delivered sans radio and heater, again to minimize weight, but many original photos clearly show radio antennas in place. It's likely that a customer could get about anything he wanted in his Mexican Shelby, as long as Velasquez had it in his parts bin. The current owner of this rare piece of Shelby history bought the car recently in Arkansas from a hobbyist who brought the car into the country a couple of years ago. It is one of only three or four Mexican Shelbys in the U.S. It still carries all its original paperwork from Mexico, although it was last registered in 1989. It's red, with a black interior and black vinyl top, and has neither a radio nor a heater. Its 302 V-8 is trimmed in Cobra gear, as promised, and it's partnered with a four-speed transmission. The Shelby-Velasquez operation died a quiet, inconspicuous death in 1973. After the Shelby era ended with the '71 Mustang GT 351 and the Shelby Maverick, the shop turned its attention to a remake of the Ford Galaxie into a Mexican Continental. Changes in the conversion included a fancy new grille, special ornamentation, opera windows and a continental kit bulge in the deck lid. The car sold well, and some 750 were made during a two-year period, 1972-73. When Ford execs from Dearborn complained about the car, accusing Velasquez of bastardizing the Continental, the project was terminated. The high point of the Velasquez connection for Shelby, of course, was the 1967-69 production of those 681 GT 350 coupes. Although none were exported to the U.S., and only three or four have filtered into America during the past five years or so, the car is definitely a collectible with a strange, but engrossing history. Anyone venturing south of the border on business or a holiday would do well to keep his eyes open for any 1967-69 Mustangs languishing in the hot Mexican sun. If it looks like a customized or hot-rodded old Mustang, look again, it just might be a real Shelby!