A rare hybrid'69 racer from south of the border. Still winning today.
By Tom Corcoran. Photos by Donald Farr. Reprinted from the November 1987 issue of Mustang Monthly
It makes sense that this one surfaced in Texas. It's from the neighboring sovereignty and, with the rugged geography of the area, it would take a Texan to strike southward in search of the unusual. Several Texans have been players in the match; and this Mustang – if you dare call it that – is truly unique. Not only is it a seldom seen product of Shelby of Mexico, Stacy Pendergrass's coupe/fastback is an especially rare racing model.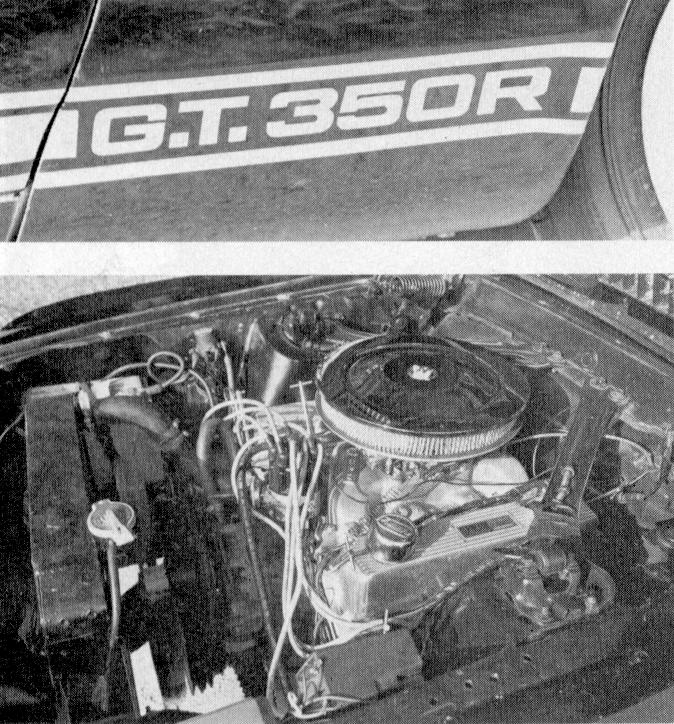 You want explanations. Typical of the region, several are available. You want to know what company is Shelby de Mexico, and who is Eduardo Velazquez? What are those Shelby ornaments and taillights doing on the Mustang with the funny roof? And why is it turning quarter-mile times in the l2.7-second vicinity?
We will try to explain but, as you might guess, there are more questions than answers. Where do you want us to start? How about 20-odd years ago?
There were two parties to the mid-'60s agreement: Carroll Shelby and his friend from Mexico, Eduardo Velazquez. Shelby was securely entrenched with Ford in a radical new dropship racecar production program. Velazquez, a racing driver, car dealer, and fabricator of fiberglass components, had an equally adventurous idea. He proposed to create Ford-based competition cars in Mexico; his friend Shelby agreed to support the project. From that simple agreement came the formation of Shelby de Mexico. Velazquez became the company president and, from 1967 into the mid-'70s, oversaw the production of hundreds of «Mexican Shelbys.»
Stacy Pendergrass, a Mustang restorer in Leander, Texas, and current owner of this black Shelby, purchased the car from Rick Nagle. Nagle, you may recall, is in the process of establishing the Shelby-American Museum in Dallas. He had obtained the car directly from Eduardo Velazquez and, on deciding to sell it, advertised it as the prototype 1969 Mexican Shelby and the only surviving example of 32 ultralight road racers. Pendergrass saw Nagle's ad in a Mustang club newsletter, and jumped for the deal.
When Stacy bought the car it was an incredible blend of Ford and specialty components. Powered by a Boss 302 engine with a 750 cfm Holley on a Cobra intake, and Tri-Y headers, the acid-dipped Mustang body carried lightweight fenders and doors, a fiberglass hood, deck lid, front bumper, and spoiler, a lightened rear bumper, aircraft landing lights, front and rear sway bars, traction bars, oversized brakes, and a heavy duty radiator. The transmission was a four-speed, the speedometer indicated velocities up to 200 kilometers per hour, and the odometer showed only 80,000 kilometers — about 53,000 miles.
Pendergrass was understandably curious about his Shelby's origins and history. After multiple attempts to contact Sr. Velazquez in Mexico City, he succeeded with what developed to he a fifty dollar phone call. Judging from the info gathered, we're sure Mr. Pendergrass feels the money was well spent. He took notes on the conversation, and we offer the details as provided as in question and answer form: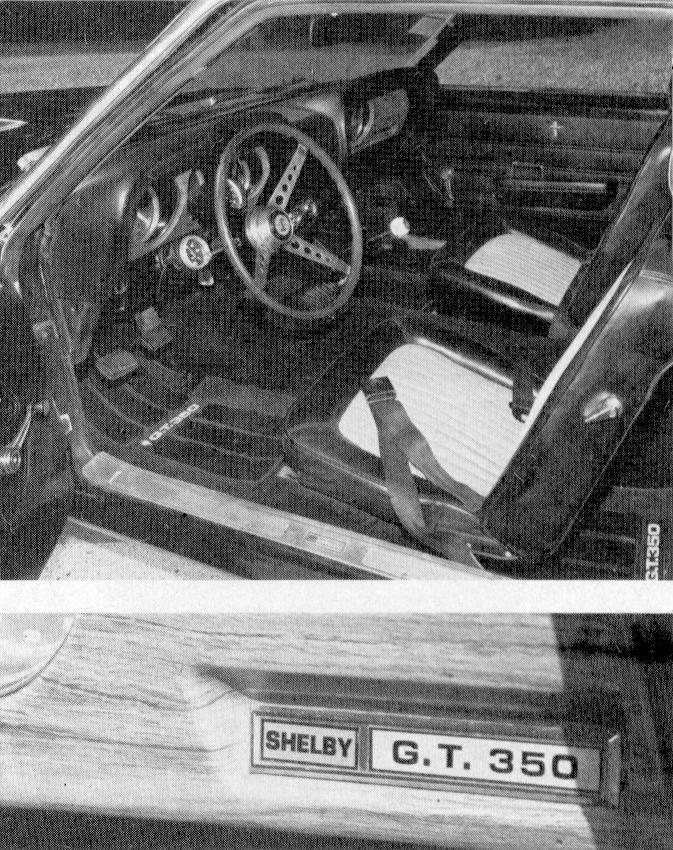 «Stacy: Ed, how many Mexican Shelbys were built?» «Eduardo: We built 50 in 1967, a little over 100 in 1968, 250 in 1969, and 100 in 1970.«
Stacy: «How many 1969 Mexican Shelbys are still around?» Eduardo: «There are only three known survivors.»
Stacy: «What was the serial number of the first one?» Eduardo: «AF07JU20068.«
Stacy: «That's the one I own. Were the numbers in succession?» Eduardo: «Yes.«
Stacy: «What was the reason for the roof design?» Eduardo: «There was a law in Mexico that kept the fastback design out. I was already making sunroofs, so I designed a roofline that would resemble the fastback and be okay with the law. It was fiberglass that screwed onto the existing hardtop and extended back along the rear fenders. We covered the roof with vinyl, and I still have the original molds.«
Stacy: «Were the cars totally built in Mexico?» Eduardo: «Mostly, they were. They were sent to Mexico from Detroit with no VIN (vehicle identification numbers.)«
Stacy: «What motor sizes were available? And what transmissions?» Eduardo: «All but a few received 302s and some race cars received the experimental 377 cubic inch engine with XE stamped on the block. We used four-speeds – especially for race cars – a few three-speeds, and automatics.«
Stacy: «Did they all have aircraft landing lights.» Eduardo: «Yes, because of the super long straightaways in Mexico. With no speed limits, you wanted to see as far ahead as possible.«
Stacy: «What colors were available?» Eduardo: «Emerald Green, Blue, Red, and Black. White was for the race cars.«
Stacy: «Did the race cars win?» Eduardo: «Yes. I have lots of old newspaper articles about them winning races. Number 7 won most of the races in 1969 and 1970.«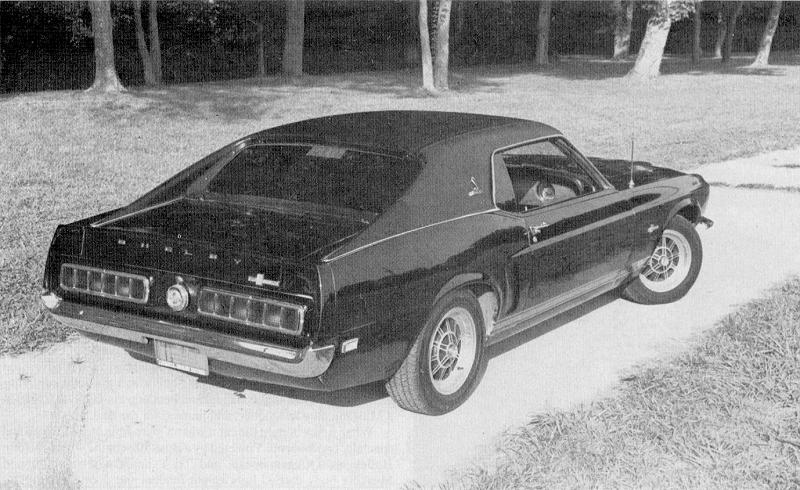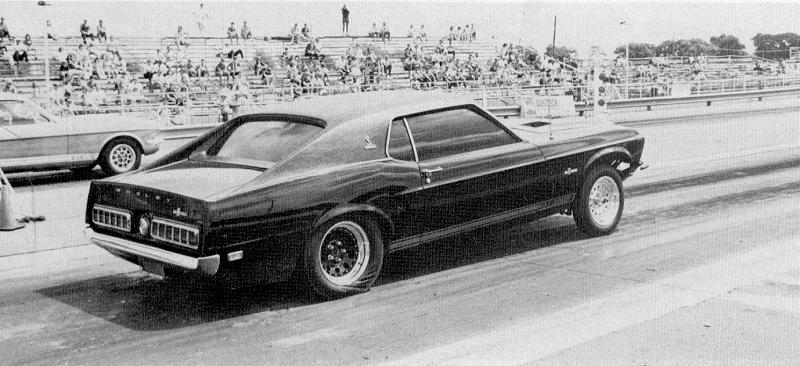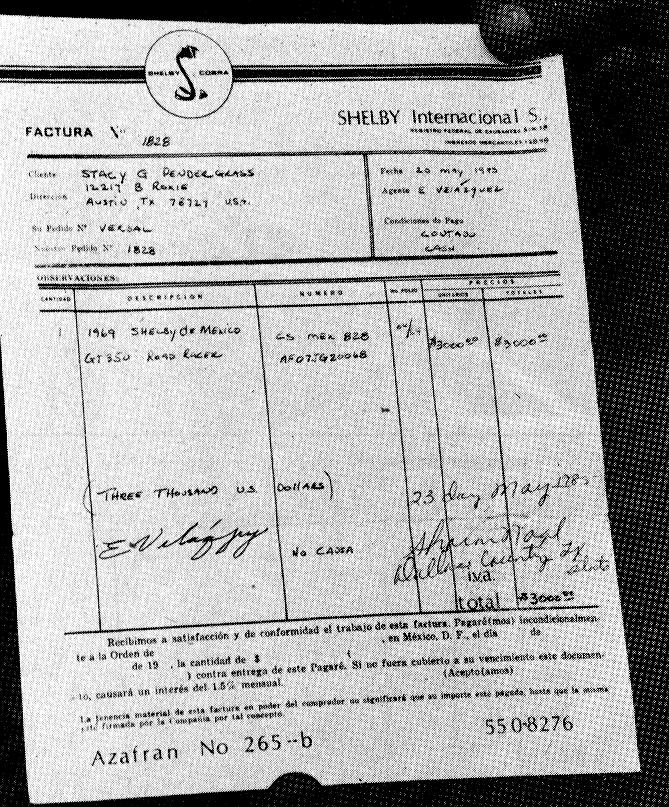 Pendergrass also learned that, white his car was owned by Eduardo, it visited Los Angeles where Carroll Shelby drove it for several weeks and also Scott Carpenter, the well-known astronaut, drove it for a month.
You will notice from our photographs that this race car is not white, and the engine is not a 302.
Aware that his new acquisition was something special, Pendergrass also sensed that it packed some awesome fun. He has made modifications. The white paint was severely deteriorated, so that was replaced. He also updated the performance aspect and remains willing to test the machine against any clock and any competitor. Donald Farr met Stacy and photographed the Shelby at the 13th Annual Mid-America Shelby Meet in Tulsa this summer. Painted black and powered by a 351 Cleveland engine, the car turned the fourth fastest quarter-mile in the timed event; soon afterwards it turned times of 12.70, l2.71, and 12.76. Stacy, we must add, is aware of the possibility that a day could come when his Shelby might deserve retirement. To that end he has kept every original component down to the last bracket. We must assume that a fully correct restoration is in the race car's future.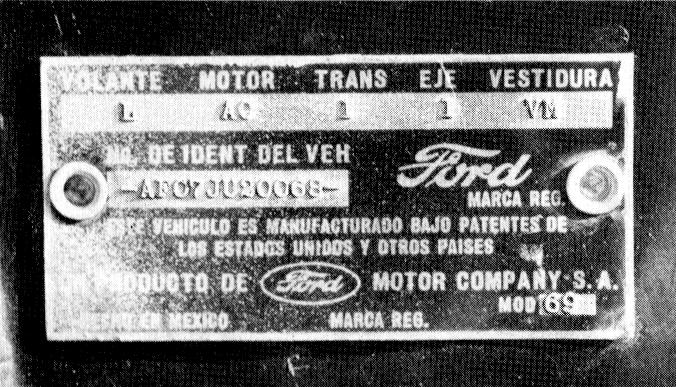 From the accumulated info, whether old, new, or previously undiscussed, we must all deduce that right now, in November, 1987, opportunity awaits the adventurous in Mexico. According to Shelby expert Rick Kopec, several years ago Velazquez, who remains a close friend of Shelby, expressed a desire to locate and restore a few dozen Mexican Shelbys. He figured he might he able to find a hundred or so, rebuild select ones according to original Mexican specifications, then ship them northward for sale in the States. After a lengthy analysis it was decided that, while cars could be found and costs could be kept low, demand could not he predicted, nor could profits be anticipated. The idea was dropped. It now remains to enterprising individuals to locate, ship, and restore the cars.
Could it be the modern treasure of Sierra Madre has four wheels, eight cylinders, and an upper class background? With Americans planning European vacations around the overseas purchase of big ticket German and Swedish autos, why doesn't it make sense to do South of the border? A clever Mustang/Shelby nut — preferably Spanish-speaking – might be well advised to vacation in Mexico and hunt for one or a few long lost Shelbys in the arroyos.
Who of you readers will mount the first expedition in search of rough diamonds? While you're down there, Stacy Pendergrass will be up north with his single example of a Mexican racing Shelby – campaigning and winning.
(Este ShelbyMex se encuentra ahora restaurado. Ver fotos en nuestra galería)